RUNA NORHEIM
Projects
Klakør

2017 Haut Scene/Teater SortHvid, København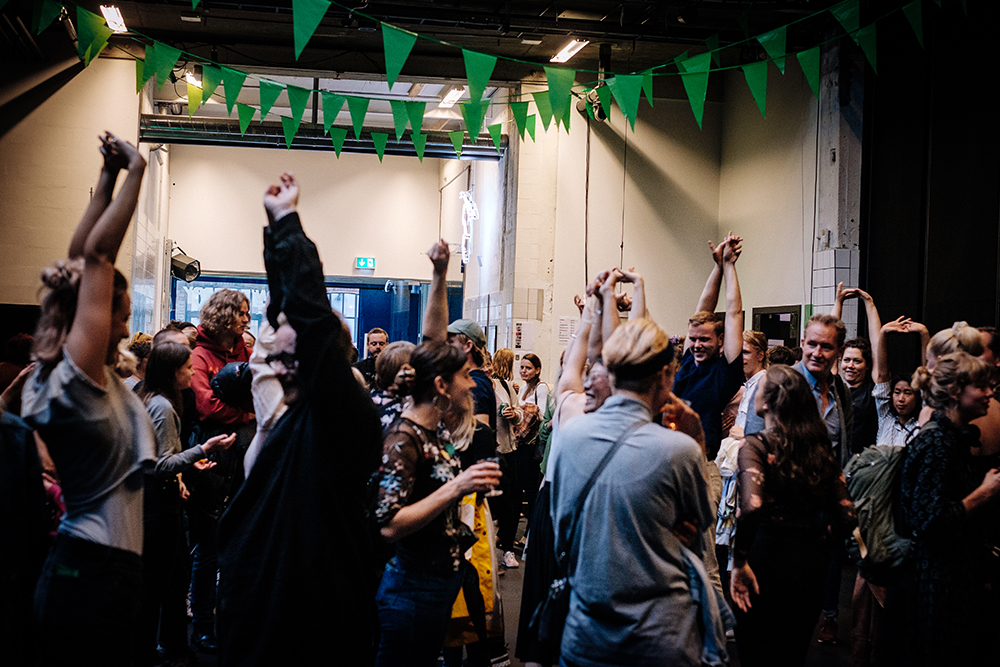 Klakør was an opening ceremony for Young Choreographers the Festival 2017. The ceremony consisted of three parts in three different rooms at Haut Scene/Teater SortHvid: the foyer, the small stage and the main stage.

A "claque" is an organized body of professional applauders. Hiring people to applaud dramatic performances was common in classical times, and by the 16th-century the modern claque was developed. This was a way of educating one's audience, but also a strategy of manipulating the audience's opinion of the play. In the year 1820 claques underwent serious systematization when an agency in Paris opened to manage and supply claqueurs, and the claque became an institution.

Klakør operated with three different mechanism of applauds:

In the foyer: Group dynamics are at display when several people carry out the same action simultaneously and thereby affecting the room immediately. Copying selected gestures of the audience, the Klakørs multiplied singular actions, and thereby created applauds who consisted of other actions than clapping. A member of the audience for example crossed the arms, and soon 23 people were standing in the same position.

Lille Scene: A wide range of varying applause situations was experienced through a series of sound recordings in a dark room. Each recording was introduced by a short description, as for example "The conductor enters the stage" and "The golf player puts the ball in a hole".

Store Scene: After a long precisely organized bowing session the task of the Klakørs was to copy the applause of the audience. Applause as an act of closure was challenged, and the performance ended when the audience came to a silent agreement.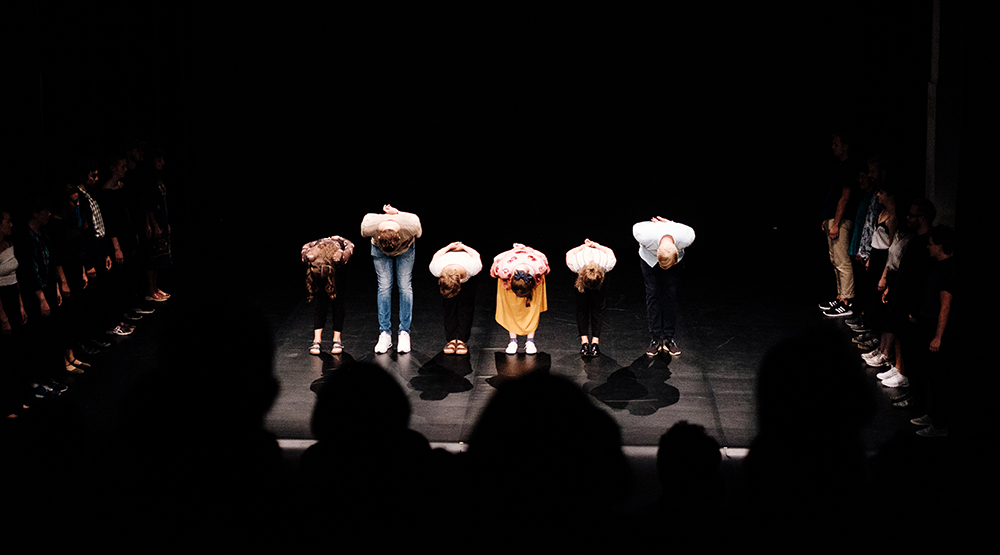 Collaborator: Ida Grimsgaard

Klakørs: Jon R. Skullberg, Piet Gitz-Johansen, Naja Lee Jensen, Max Wallmeier, Andrea Gillow Kloster, Lisa Lov, Lyn Bentschik, Anne Mette Fisker Langkjer, Ida Møntegaard Fredericia, Lukas Racky, Jonas Lund, Ylva Eggum, Sara Andrén, Kasper Becker-Andersen, Cathrine Wilhelmsen Breiby, Malin Hannesdatter Sunde, Adam Jönsson, Maria Sabbetusse, Sophia Seiss, Tiina Lehtimäki

Photo: Asbjørn Kristensen Høgsbro